What are you grateful for?
My daughter's travelled 17 hours, with their children, to visit my mother. Their ages are 2-10 and they all have big personalities that make for interesting interactions. Good time was had by all!
Lifted my spirits and that of my mother as well.

Rita
- June 22, 2021
Thanked me for leading the meditation class and told me how much they enjoyed it
i felt appreciated
Staying mindful all shift. It allowed me to stay in the moment and cope with all that arose. My ability to deal with challenges greatly increases when I stay in the moment.
Helps me be an active listener for my patients. I'm able to help my colleagues more because my stress level stays lower.

Carol
- June 21, 2021
My 97 year old uncles was a joy to visit today. He was very appreciative of the flowers, framed photo, cookies, dinner and the fresh berries, peaches, orange juice and citrus from my garden and trees. What a wonderful visit we had. I was most grateful to my uncle's caregiver and I brought her two special gifts as well. ❤️🙏
My uncle made me feel like continuing to share and his caregiver was delighted to be remembered. That made MY day!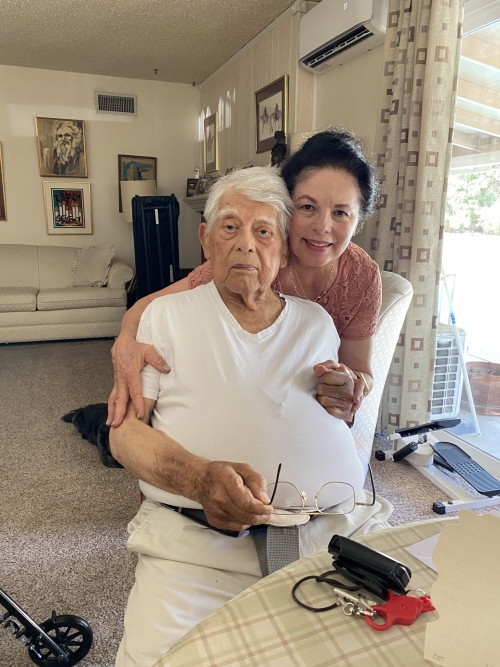 My oldest daughter offered to pick up my youngest from the bus stop.
Continued to collaborate on difficult issues
Grateful for her gratitude!
Continued to be genuine, encouraging me to be genuine, too
She just stays present, and doesn't engage with drama. She also shows gratitude always
Volunteer. Works hard to help lower staff stress levels. Asks what he can do to help
I can ask for assistance with tasks that he can do that will lessen my multitasking.

Kelly
- June 16, 2021
One of our patient's had a failed organ transplant, but was able to have a second transplant completed. We are hopeful for his recovery.
Just makes me feel good knowing that he has another chance at recovery and that his family is able to be with him during this time.
Grateful for the presentation given today regarding hospice care and nursing visits.
Grateful to feel appreciated and valued.

Kelly
- June 16, 2021
I was accepted into the Community Practice group for gratitude and nurses through this program, so exciting!
Will strengthen my own practices and knowledge, and give me tools to help my peers with their gratitude journey and dealing with burn out as a medical professional.

Carol
- June 16, 2021
Maybe it is a part of the training offered by individuals in customer service but I have had the gift of speaking with a few individuals who were exceedingly helpful, kind, thoughtful and friendly. This made my reasons to call fir assistance very favorable. I was very appreciative and thanked them for their service.
My innate dread of calling customer service was lightened by the kindness of the agents. They ALL went above and beyond!

Susannah
- June 16, 2021
Peter led meditation in a farm grassland, a most beautiful place.
Made me realize that we all have gifts that we can share with each other.
using a desk riser today at work
standing instead of sitting all day

Kelly
- June 15, 2021
Our school teachers have been amazing this year during the pandemic, distance and then hybrid learning. They are incredibly compassionate and understanding, have extreme patience with everything and everyone, and we have a great school community.
Kept me feeling that even though this school year was drastically different, my kids were still learning and growing, and making progress on their educational journeys. Helped me to see the bigger picture instead of hyperfocusing on the small details.

Kelly
- June 15, 2021
Helped me in gathering items and putting things together for our kid's school staff as it is the end of a stressful and challenging school year.
Allowed me to have some rest after a busy day of cleaning and took some burden off.

Maria
- June 14, 2021
Contacted me to check in and tell me about a potential job I may be interested in
It made me feel appreciate and helped to motivate me to continue to work hard

Emiliana
- June 14, 2021
I maintain my garden in the front of my house
Worthy and appreciated
The nanny is helpful, flexible, and available.
Reduced my stress and allowed me to do the things I wanted to do and needed to do.
my job as a school nurse
appreciated

Rita
- June 14, 2021
she took care of our dog while we were away
gave me peace of mind, could leave the dog home and comfortable
We had a showing over the weekend for a potential house we want to buy. We have put in an offer and are waiting to hear what the seller thinks. This home would be perfect for us to customize how we want it.
I feel hopeful about finding our dream home.
Dr Sorensen and Janay are providing excellent care for my wound and I am hopeful it is healing
I feel safe and reassured

Carol
- June 14, 2021
These "little people" bring me great joy every single day!
The sheer act of their unconditional love and their lively spirits are a wonderful blessing every single day!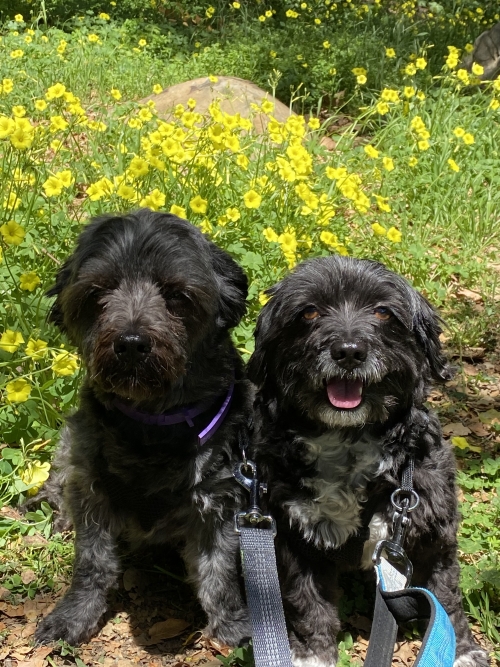 Carol
- June 14, 2021
Nature's blessings!
Lifted my spirits and brought contentment.