What are you grateful for?
E. Kate
- October 26, 2021
When I was walking into work today my umbrella turned inside out. Someone walking behind me, caught up and then shared their umbrella with me to walk the rest of the way. I have no idea who they were.
Kept me dry; changed a negative experience into a more positive one.
We have a group of ladies who celebrate our birthdays together with a foot massage at the accupressure spa and dinner. I am so grateful for the generosity and fellowship of these ladies.
physical massage, well being and relaxation and also the company of the ladies is good for the soul
Brianne
- October 26, 2021
I bought my first car on my own
Confidence
Brianne
- October 26, 2021
She provided advice. Family friend she's older then me and let me know, not to be uptight all the time and to just relax.
Made me think, that yes, things aren't that serious to react as if we were perfect or if things are suppose to be perfect all of the time. Live in this moment
Brianne
- October 26, 2021
My boss thanks me for doing what I do everyday at work.
Every time she does, I feel I didn't do anything extraordinary. I feel like I don what everyone else does

Carol
- October 25, 2021
I made a donation at a fundraiser for domestic violence solutions.
It felt as good to give as to be thanked. I've seen my fair share of abuse as a Women's health care NP so this cause has real significance.

Carol
- October 25, 2021
I am so grateful for brightly colored backyard bounty of fruits and flowers! Persimmons, apples, oranges, lemons, sweet peppers, grapefruit and pineapple guava. Roses of different colors. What a joy! Thank you Mother Earth and Father Sun.
Organically grown food to eat and share with others. Flowers to enjoy. Hummingbird birds darting back and forth.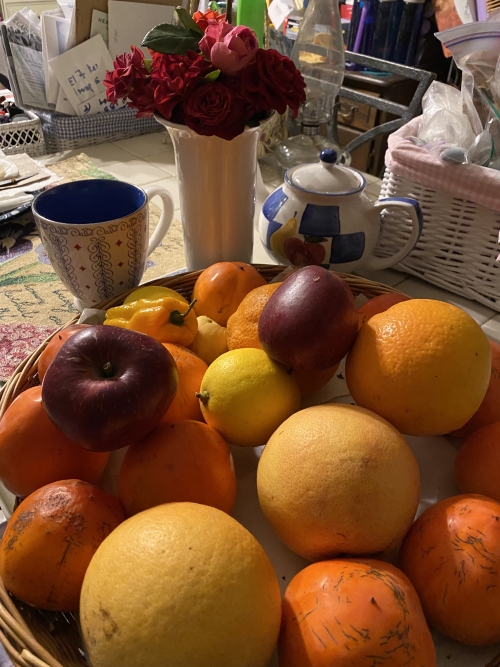 Carol
- October 25, 2021
In drought stricken California we finally had a wonderful rain storm. It has been so long since it has rained that I couldn't help but watch it with wonderment. Beautiful!
Since I have many fruit trees and a tomato patch I'm grateful for the nutrient nature of a vital resource. What a blessing 👍🏼🙏
Giving wisdom love support to a lady that needed to know she is loved
I felt her energy of gratitude which heart feel full

Carol
- October 25, 2021
Yesterday afternoon I was rear ended on a busy stretch of the freeway. As a result I hit the car in front of me. None of us were badly injured but since I experienced two impacts I was treated by a wonderful team of ED staff members. I am grateful for their care and that this was my first time to have ever needed to go to the ED for my own care. I definitely "dodged the bullet" and I am grateful for the kindness of so many caring individuals. Thank you God!
Great care and kindness of others and concern for my well being.
The long slow weekend due to lots of rain in northern California. Being in a drought brings so much worry for a multitude of reasons and this weekend felt like it cleansed them all away. It was also the perfect time to stay indoors, read a good book and do some baking I hadn't had time for.
Made me joyful, rested and resilient for the week ahead.
Always kind and considerate!
Made me feel special and included!

Michele
- October 24, 2021
I checked in on an 89 year old friend of the family today and she is doing well.
She made me appreciate my health and well being.

Nicki
- October 24, 2021
I'm baking a cake for my mom and dads card party, and it got me to thinkin how grateful I am that I have my parents alive and well-living close by-that I can do things for and see anytime I want
Made me feel good that mom asked me to bake a cake, knowing darn well that she's a great cook
FaceTime me to show me their adventure which made me smile laugh belonged
I felt that my presence is loved cared wanted

Nicki
- October 23, 2021
My dog, who is totally my best friend, sleeping next to me. His sweet face is so beautiful, I'm so grateful to be his mom
Just looking at his sweet happy face makes me smile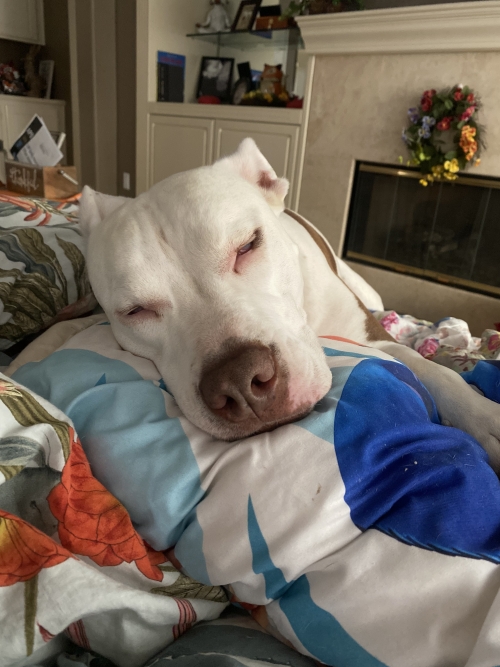 Britt
- October 23, 2021
I received surgery on my Achilles and it went smoothly. A called the prior day around 5pm bc no one had called to confirm (in panic lol) A sweet nurse took info, had the nurse make sure she called and called me back to ensure I got all the info. The next day he came to visit me in preop!!
It was so kind and what patient care is all about!! He took the 5 minutes to go the extra mile :)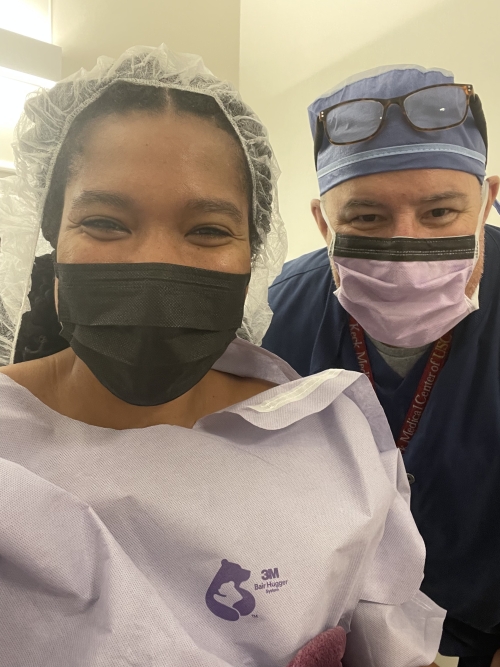 To share my insights on mindfulness with others made me feel so grateful
It is enlightening and so energy filled in my heart and i sense a smartness of intelligence

Carol
- October 23, 2021
She enabled me and a friend to attend a live theater performance by having us come as her guests.
My friend and I had a picnic dinner together where we caught up on our lives and we attended the first live show of Kismet which was at the Granada theatre.
Philip
- October 22, 2021
4 favourite things journal:
1- Playing some funky James Brown music and appreciating that funky bassline (great to listen to music and make dinner)
2- Watch Oilers on tv due to Xander sharing NHL Live
3- Big hug with my 12 year old (getting bigger that kid)
4 - appreciating the smoothness and shine on my doggo's healthy coat

Karl
- October 22, 2021
Grateful to have received a response to a letter of thanks I'd recently sent to an employer of mine from over thirty years ago who had been an instrumental influence on my work career! It was heartening to hear he was doing well and had positive memories of me from so long ago.
The reconnection felt really nice.

Cynthia
- October 22, 2021
Just the entire day: beautiful weather, a wonderful conversation with a stranger, and a rainbow in my closet (the sunlight shines through my front door peephole and refracts into a rainbow).
I was able to relax the whole day!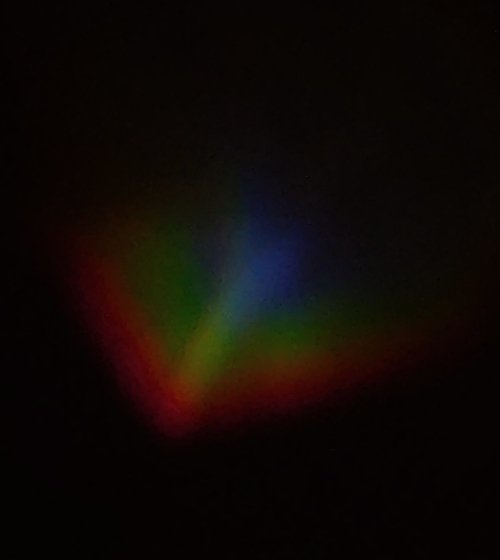 Maria
- October 21, 2021
My clinical supervisor and my clinical supervision group are an amazing group of strong, honest, hardworking women. I feel so grateful to be a part of this group.
I am learning new things all the time.
I am more considered with my responses and I work to be precise and concise.
I am also braver because of this group and I trust myself more and have more confidence and self esteem.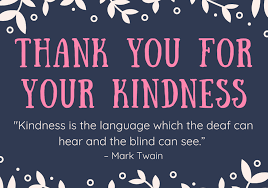 Maria
- October 21, 2021
Saw a pair of beautiful Kookaburras laughing at the start of my day. It is rare to see two of them together laughing in sync.
It lifted my spirits and made me feel so in tune with nature. I felt very luck to be alive, living in Australia and to witness the beauty of nature.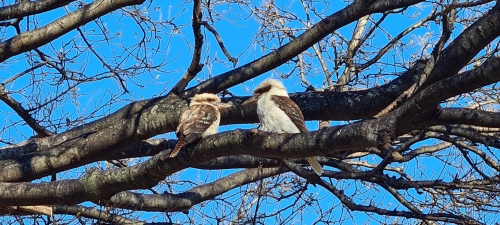 Michele
- October 21, 2021
I was assigned to a new department at the hospital to help staff with complicated discharge planning. The charge nurse was very grateful to have someone who cares as much as she does about achieving good patient outcomes.
I wasn't sure if I deserved it yet since I have only worked with her for a few days. But...I plan on earning it every day I work with her because It feels great to be appreciated. I have struggled with some difficult managers over the last few years and it is so stressful to me when my boss does not appreciate the work I do. For me a lack of appreciation of my hard work and an expectation to do more than I can in a day is very discouraging and makes me much less productive.