What are you grateful for?

Kendra
- August 10, 2022
Technology has allowed so much education to be made freely available, people can spend time learning and connecting anytime. I'm grateful for that. Also, for breaks from it all too.
I get to make a living and I get to take rest.
My coworker helped me talk out a work problem with me
This helped me see the situation from a different pov so I could reframe how to address the work problem

Jacob
- August 9, 2022
Just yesterday when I brought up my clean laundry from downstairs, my neighbor across the hall made my bed. This after finding out that my personal assistant tested positive for COVID-19.
I have trouble with this, and he did it just right.
dominique
- August 7, 2022
I went for my morning run in the park. i did a 7.5 k
It's good for my physical and mental health. I feel in the present . I listen to my music and really connect with my body. I feel joy to be able to be in nature , in such a nice place. It's my active meditation
Being able to spend day with my pets
It makes me feel relaxed
Being able to spend day with my pets
It makes me feel relaxed
A friend suggested a very good idea to spend the holidays
I feel I am not alone and appreciated for my friendship
Carrie told me about eannagram. She cares enough to want to know mine
I can grow

Kendra
- July 29, 2022
I'm grateful for the ability to say no, and choose myself. I've done it at a few important points this week —at work, in a relationship with a new friend.
I didn't feel guilty for saying no to myself.
She made me laugh during yoga class
I had a few moments of happiness during yoga after an exhausting afternoon
Had them over for BBQ dinner with GF and SB.
They enjoyed themselves.

Pleased. And also grateful that they were comfy talking to the others while we served, cleaned up, etc.
Made his future wife happy!!!
A happy tear

Jacob
- July 26, 2022
A next-door neighbor of mine just stepped down from his position and moved out, but he gave me a rug that he no longer needed. The rug is now in my apartment.
My neighbor across the hall vacuumed the rug, and I like it.
They talked to me before& during yoga class.
They brought such great energy to the course, I genuinely laughed out loud from the heart
Being on sickleave
Being able to relax & reconnect and do some fun crafts
A very young lady was very positive with kind words to me today. Also a friend I seen today both Saud hello with a smile!
It was all positive!!!
She gave a nice pole dancing class
Left the house, did sports, felt hunger& appetite afterwards, had food

Karl
- July 23, 2022
Grateful to see @Jacob's posts on this site. His expressions of gratitude always make me feel happy!

Karl
- July 23, 2022
Grateful the toothache has abated ... especially since treatment date is still over two weeks away. It is good to neither be in great pain nor to have to take any Advil lately!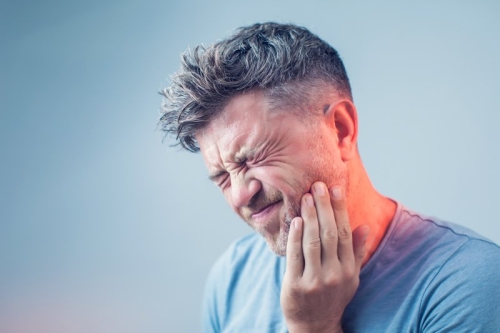 She gave a great yoga class
I felt a lot calmer and less alone. I hope ththe workout will benefit my mental health in the future.
I am grateful to be rich enough to just buy a new sewing machine
I can learn how to sew and be creative
Being on sick leave during this awfully hot weather
I can stay at home and relax and recover
They reintroduced me to fimo, pixar films, ghibli, etc
I'm reconnecting with my creativity and recreating happy childhood moments
Ute came out for a walk& sketching session in the neighbourhood.
It was so much fun. I caught some sun, looked at nice things, discovered the democracy& human rights house in our neighboorhood, felt more focused when talking. Otherwise would have spent the rest of the day inside by myself.