What are you grateful for?
Miriam
- November 23, 2021
So much to be grateful for today! So glad that my mom asked me to go with her and the hiking group on today's hike. And, that I said yes. It was an exquisite hike from the equestrian center at Anthony Chabot Park, with views of the Bay, the rolling hills, the Redwoods. I heard hawks or falcons. I had lovely, lovely conversations with J, S and B. J listened to me talking about work and gave me some things to consider. B and I talked about her trip, my time housesitting and a meditation experience that I had. I talked with S the most, about everything! She seems like a kind, caring and compassionate person, and a good listener.
It made my whole day glorious!

Betsy
- November 23, 2021
I met a woman who's a dog walker and we just clicked. Just as importantly, she likes my dog and my dog loves her.
I trust her to take care of our family's old poodle when we can't get home on time from work to let her out or feed her. Trust is a big deal!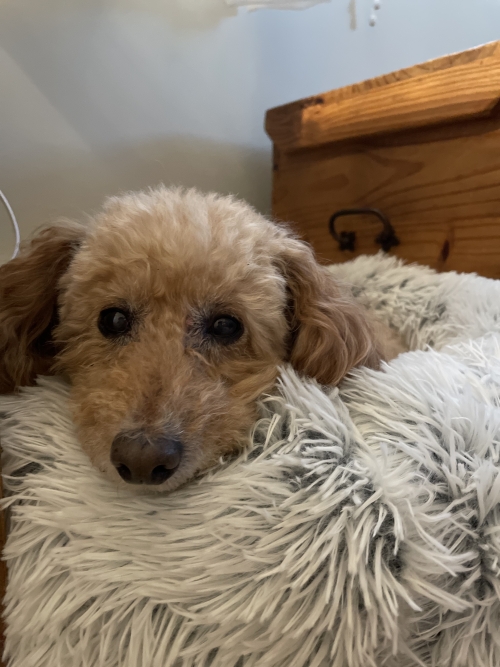 Jennifer
- November 23, 2021
My husband is taking his time off today to put in our kitchen floor while I work on my homework.
Our home will be more complete and finished, we currently have half a floor of concrete.
Christian
- November 23, 2021
Pewdiepie bringt mich mit seinem Humor und seiner Verrücktheit nach einem anstrengendem, etwas humorlosen Tag zum Lachen. Manchmal mich ich sogar richtig herzlich und stark lachen. Ich fühle mich dadurch erleichtert und erheitert!
Ohne Pewdiepie wär mein Tag trockener, humorloser, stressiger und lustloser gewesen. Ohne ihn hätte ich weniger Energie für den Rest des Tages gehabt. Die Midterm Exam hat mich schon ordentlich ausgelaugt, deswegen war der Energie- und Freuden-Boost umso wichtiger!
Samiha
- November 23, 2021
My advisor at BIO was extremely kind to me and made me feel very welcome and supported.
I felt more supported and sure of my next steps

Mary
- November 23, 2021
I am so grateful for beautiful music that is soothing to my spirit. And I am so thankful that I am able to hear this beautiful music.
Soothes my spirit. I feel more connected to my Higher Power.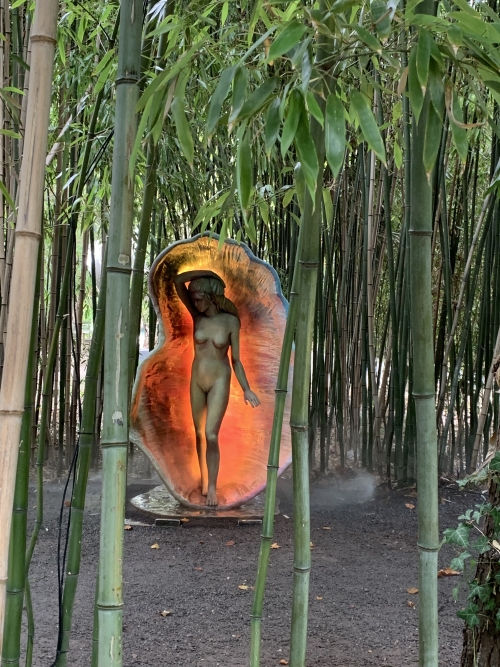 Tingyang
- November 23, 2021
Tell me how to snap up bargains on Black Friday
help me saving money
Tanner
- November 23, 2021
The weather is SO perfect today! It is not too cold, just perfectly gloomy.
I finally got to wear a sweater.
Kathryn
- November 23, 2021
Simply by being there for me when things seemed to be piling up on me.
knowing someone was present when I needed someone. Helped me to get my ducks in a row.
Michael
- November 22, 2021
I was at a wedding this past weekend and wasn't staying the night at the location of the venue. When I was about to leave the wedding (which was early), my good friend Alex offered to buy me a room in the area just so I could continue to hangout at the wedding and get to spend time with them the next day.
I was able to actually stay until the end of the wedding while not paying for another hotel room. I had already paid for a hotel room in a different area (my hometown) and I couldn't afford to book another so without Alex doing this, I wouldn't have been able to experience this fun event!

Jodi
- November 22, 2021
I completed a large amount of work with one other coworker. Our supervisor was very happy and impressed with our efficiency.
Valued
Christian
- November 22, 2021
Ich danke Gott, dass er mir ermöglicht hat, meinen blauen "Schlüssel" wieder zu finden, den ich verloren bzw in der letzten Arbeitsschicht nicht dabei hatte.
Ohne meinen blauen Schlüssel wäre es sehr peinlich gewesen. Bin schon letzte Arbeit, als ich alles zugesperrt habe, komplette Familie meiner Chefin begegnet, wo ich sagen musste, dass ich Schlüssel vergessen hatte und ich mich auch komisch und unklar ausgedrückt hatte. Das war mir mehr als nur peinlich! Hätte ich dann auch noch Schlüssel nicht mehr gefunden, dann hätte ich mir eindeutig etwas anhören müssen. Der ganze Ärger und die Peinlichkeit sind mir dadurch erspart geblieben und ich habe große Erleichterung gespürt!!
Tingyang
- November 22, 2021
My mother said she would support my decision to continue my postgraduate study in the United States
I can get the best education in this world
Tanner
- November 22, 2021
It was my best friends 22nd birthday and we spent it with two of our close friends. She thanked me for spending time with her and getting her a nice card. We all were grateful to spend time together and see each other since it has been a long time the 4 of us met up.
I felt happy and appreciated. It is nice that she enjoyed her gift and enjoyed the time we spent together. I am grateful for the friends I have!
Miriam
- November 22, 2021
Grateful to have been able to sleep in this morning, and have a quiet, peaceful morning noticing the Fall colors on my block, hearing the morning bird sounds, and easing into the day.
Miriam
- November 22, 2021
Grateful for E's amazing yoga class yesterday; grateful that I dragged myself up and outta the house and got to class for it.
The class helped me to release the stress from work, and to restore my body, mind and soul, bringing me back into balance.

Mary
- November 22, 2021
I am very grateful for Juli and Kathi for all that they do to provide evidence-based information and educational presentations on essential oils.
I've learned new information that can benefit my health.
Tanner
- November 21, 2021
I made the most delicious chocolate chip waffles today and they were shaped like hearts.
They were really cute and made me smile.

Maria
- November 21, 2021
Dazigh, Kathy and Carol spending time with them was wonderful !
Helped to take my mind away from worrying about my Dad. I laughed and had lots of fun. The food and wine were delicious !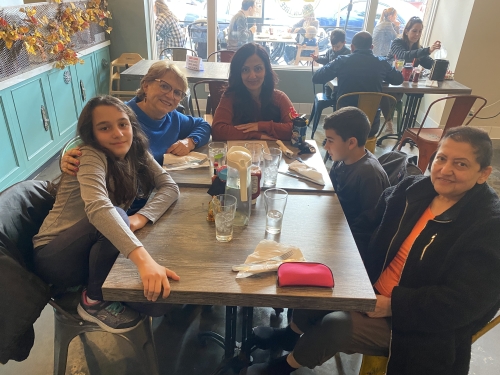 Maria
- November 21, 2021
Being able to take care of my parents in these the last years of their lives.
I feel good, this is pleading God. It is the right thing fir me to do. I'm setting an example for all around me.

Mary
- November 21, 2021
My coworker listened. She took the time to listen to me. I was feeling physically exhausted and mentally drained. I am grateful to her for allowing me to express what I was feeling at that moment.
Her thoughtfulness gave me an opportunity to express my thoughts which helped to put things into perspective. And it feels good to know someone cares.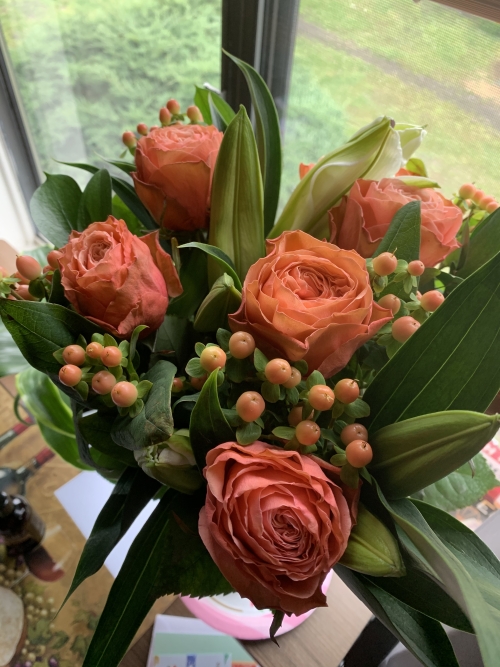 Philip
- November 21, 2021
Favourite things past couple of days:

Walk/ jog in the rain

Picking up youngest son from school and listening to him jabber on about something

Purchasing my oldest son a couple of treats and treating him with respect even though his behaviour has been challenging lately

Enjoying listening to old dance mixes while doing my daily jalking

Kailee
- November 20, 2021
I started a new job today in Downtown Portland at a wine lounge. I was anxious about parallel parking but I did it successfully and even made it to work on time!
I finally feel as though I am apart of a community; something I've always craved in life. I love the location and people I've met.

Carina
- November 20, 2021
Generosity by buying food I love from the store
Makes my life easier
Sarah
- November 20, 2021
Mother in law came over and helped with rubbish.
IT cleaned our house up.