What are you grateful for?
Philip
- September 27, 2021
Meeting up with good friends for outdoor coffee and chinwag.
Felt natural to be so close to people you have known well for over 30+ years - is true that is like putting on a favorite sweater as fits and feels just right. Thank you friends

Nick
- September 27, 2021
I kicked the Vegan Challenge and I feel GREAT!!
My health!!

Nick
- September 27, 2021
I successfully completed a DoorDash after not using the app for 2 years!!
Money!!
Taylor
- September 27, 2021
I am updating the textbook he wrote for the 5th edition.
Happy that my work is acknowledged as it's extremely time consuming.
Olivier
- September 27, 2021
Je tiens à remercier les professeurs de l'université de Berkeley pour leur formation sur le bonheur au travail.
Celle-ci m'a apporté beaucoup sur le plan personnel et relationnel. Cette formation a le mérite d'être fondée sur des bases scientifiques et donne des outils très pratiques pour développer notre bonheur au travail. Et puis l'on ressent chez les professeurs qui la donnent une grande bienveillance vis-à-vis de tous ceux qui suivent la formation. Merci pour cette bienveillance et tout cet investissement afin de faire progresser le plus grand bien de tous.
Alison
- September 27, 2021
stunning weather this weekend!
while I had to spend a decent amount of time work on on Saturday, I was able to really take advantage of the weather on Sunday and spend lots of time outdoors.
Olivier
- September 27, 2021
J'ai eu la chance aujourd'hui d'avoir un jour de congé, ce qui est quelque chose d'important pour le bonheur.
En effet, cela m'a permis de me détacher un peu du travail et de ses difficultés. Cela m'a permis de changer un peu d'activités, de lire et de m'adonner au jeu d'échecs. J'ai un niveau acceptable en partie classique mais là, je me suis essayé eu blitz en ligne .... Et ce fut une leçon d'humilité. Comme quoi, on peut bien jouer quand on a le temps de réfléchir et puis ne plus savoir comment on s'appelle quand on a que 5 minutes pour trouver des solutions. Ceci dit, j'ai eu l'occasion de découvrir des nouveautés dans les stratégies possibles et ce fut bien intéressant. J'ai également appris que jouer aux échecs permet de réduire les risques de développer la maladie d'Alzheimer. Bref, que du bonheur !
Hannah
- September 27, 2021
I usually feel dread about customer presentations because I feel nervous about talking and sharing, but I want to really change my perception of what they are and think of them instead as opportunities to be incredibly grateful for. They mean that the work that I do is in demand, is appreciated, and is being asked to be shown and shared with customers. I am even going to start calling these events "customer experiences" to help reframe my perception. Customer experiences on my calendar mean that my work is steady, growing, in demand, appreciated, and requested - these are all positives and something to be grateful about! Every experience is a chance to practice sharing a story, to engage others in something new and inspiring, and to practice being brave in the face of challenge. These are blessings and gifts, and I am grateful to be able to practice these things and for the opportunity to keep learning how to do what I do better and with more style and human connection. Even if I bomb, I will live but most importantly I will LEARN. And I won't bomb. I will do just fine.
It helped to ease my anxiety and to get back to work. It reminded me that "I got this." It reminded me how grateful I am for the work that I have and do.
Evelyn
- September 27, 2021
I took a yoga beginner teacher course which I thoroughly enjoyed.
My own yoga practice has deepened and it sparked the interest in teaching this type of yoga which I love.
Evelyn
- September 27, 2021
I am grateful to my friend Arlene for just always caring for me and staying in touch.
I feel I have a friend I can rely on.
Holly
- September 27, 2021
My grandchildren hug me and make me smile and feel so incredibly loved.
They make my quality of life skyrocket.
Curt
- September 27, 2021
My wife set up appointment for thebfenisr for me and made sure I had time in my busy day to go.
I tend to put it off my plate it was nice that someone else thought about my needs first.
Evelyn
- September 27, 2021
It was a client that I helped to resolve an issue.
Good.
Taylor
- September 26, 2021
I went out to HiFi last night despite my sleep anxiety urging me to stay home so I don't ruin Sunday.
I actually had a lot of fun and danced a ton. I also met really nice people and got to sit at the Dj booth table! I am trying to break out of my rut/anxiety about my routine and getting enough sleep. Normal 20 year olds don't excessively worry about doing the same thing every single day.
Rita
- September 26, 2021
Thanks to Shawna for teaching me how to practice and teach yoga and meditation at her yoga with Shawna yoga studio.
It really changed my life and has lifted me up out of the funk of the shut downs and deadly pandemic. AUM…..
I can finally sleep 😴 a full 8 hours, I am physically and mentally stronger. I feel calmer more centered and focused on learning this new career. HEY, Look Ma! I'm a yogi :)
Julie
- September 26, 2021
Talked to an old friend at length
Made me feel connected and seen
Philip
- September 25, 2021
Community member thanked me for taking the time to clean-up the garbage that is routinely dumped in various spots in the community. Was appreciative of this recognition even if I am not actively seeking it.
Felt appreciated and respected, as the person providing the thanks was warm, honest and sincere. Glad I can support the community in a very small (mostly unseen) way :-)
Taylor
- September 25, 2021
Got thanked for doing the dishes without being asked when mom was excited
happy

Karl
- September 24, 2021
@Inez Happy to see your "kayak" mention! We will be receiving our first ever Orukayaks tomorrow. Pricey, but will allow us to pack them on our bikes for Tracey to the many waterways near us. So excited!!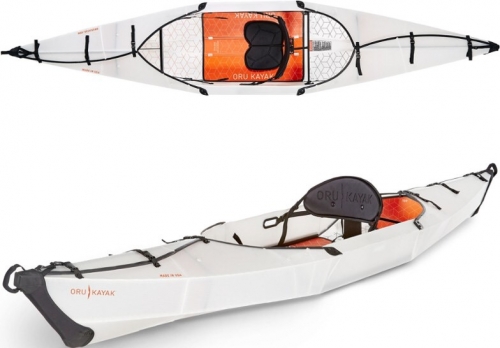 Karl
- September 24, 2021
Pleased and grateful to have learned that there likely will be insurance coverage for the water leak in our home.
It feels good to know we won't be entirely on the hook for the repairs.
Olivier
- September 24, 2021
Combien j'ai de la chance d'avoir une si belle vue de ma cuisine ... Dans le jardin de mon voisin, de gigantesques tournesols s'élancent en hauteur et plongent au beau milieu du ciel. Chaque jour je me dis que c'est magnifique. Même mon voisin et étonné de leur grandeur et me dit qu'il n'a rien fait de spécial pour eux. Un vrai cadeau du ciel. Merci Seigneur pour ces magnifiques fleurs.
C'est chaque fois un émerveillement de les regarder et de les admirer.
Olivier
- September 24, 2021
Alors que je revenais du travail, une éducatrice et une jeune de mon institution m'ont fait de grands signes de loin dans la rue pour me dire bonjour.
Cela m'a bien fait plaisir de voir ces deux jeunes personnes faire de leur mieux pour me dire bonjour alors qu'elles auraient très bien pu passer sans rien faire car elles étaient loin de moi. Je me suis senti reconnu et apprécié et cela fait du bien.
erin
- September 24, 2021
Taylor
- September 24, 2021
Had dinner with the whole family last night for Brandon's birthday. It was nice to get out of the house and be social.
Not a specific person but I slept better since I actually left the house (aside from gym).
Rita
- September 24, 2021
Grateful that Marc and Bonnie make me feel so loved and part of their new family with Riley Grace and that that call me Aunt Rita and put a photo of Grace and I in her bedroom. 🥰
I feel appreciated, loved and have a deep sense of friendship and nostalgia from when Marc and I grew up in JC.