What are you grateful for?
Charleigh
- October 16, 2022
Watching the tree leaves go from green to red
Made me appreciate the season change
Breakfast out with my 🐻
Nice outing
Talked to me
Asked about my medical appt
Felt cared for

Karl
- October 15, 2022
A man and his dog approached me on the beach today to chat.
I felt acceptable, and accepted, as a human individual.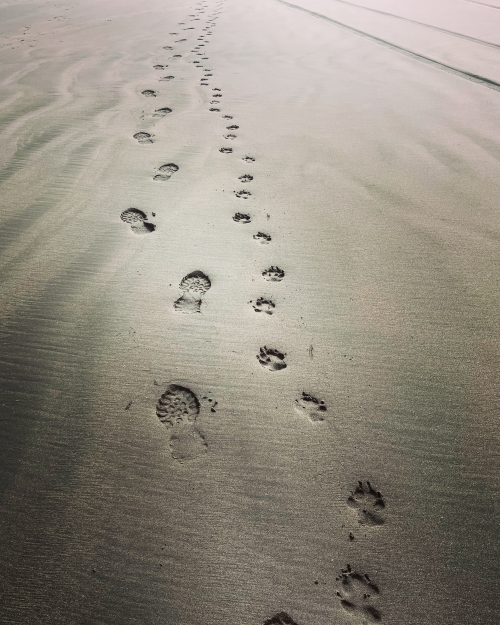 Marcia
- October 15, 2022
Respondi várias caixinhas de perguntas hoje sobre o que a pessoa colocaria no seu potinho de gratidão. As respostas foram muito agradáveis de ler. PErcebo que realmente esse é o assunto que as pessoas mais conectam comigo. Me senti muito especial.
Muito feliz. Me sinto cumprindo meu proposito e isso é demais!
Marcia
- October 15, 2022
O Eduardo me aconselhou por mais de uma hora hoje de manhã, uma verdadeira mentoria para a minha vida!
Ele falou para me conectar de fato comigo mesmo e ser autentica, fazer do meu jeito.
Chega de gurus na minha vida!!!! Devo confiar no que eu sei
Ele deu o exemplo do The Voice: Não tem valor real um candidato ir lá cantar igual a Maria Carei... o valor está em interpretar lindamente a canção, mas ao seu próprio estilo. Se for para fazer igual, é um cover, daí pode ir num barzinho cantar....
Foi um gesto lindo de real preocupação comigo, de desejo que eu faça o melhor por mim. Ele se orgulha do meu esforço e admira minha dedicação, mas não quer mais me ver sendo apenas uma seguidora de outras pessoas. Eu tenho luz própria, e ela deve brilhar. não é preciso pressa.
Dorothy
- October 15, 2022
I'm grateful for the beautiful little maple tree outside my window. Although stressed by derecho and street and sidewalk construction, it has grown this year and now is a brilliant crimson, brightening every morning now when I wake and see it. It has persevered despite obstacles and now prepares for winter rest.
Inspires me

Erica
- October 14, 2022
I've started the BLE journey (food plan) and i'm losing weight and enjoying the process. I've gotten so many of my coworkers and friends commenting and praising me for my weight loss. I'm feeling better physically and feeling proud of myself. I'm just glad that i'm doing this and that it's already bearing fruit.
Mentally and Physically

Jacob
- October 14, 2022
My personal assistant got a microwave for free, and gave it to me.
My previous microwave started to malfunction a bit--or so we think--so he replaced it. This new one works well.

Desmond
- October 13, 2022
I'm thankful for my friends. Yesterday I went to the mall with one of them, and when I got home I called them.
Talking to my friends makes me feel more optimistic and they're nice to me. I like talking to them.

Erica
- October 13, 2022
I have felt very grateful for my job lately. I wake up in the morning and do not dread coming in. I leave at the end of the day knowing it wasn't overly exhausting and that I can come right back the next day and do it again. I love that my schedule is flexible enough that I can take my husband to his treatments and leave when I need to and then make up my work on weekends or whenever I'm able to. Works actually works for me. I've never had that happen before and I'm grateful that I'm enjoying that now.
Peace, Wages, Respect, Identity
Genuine love for the people around them.
Makes me joyous and felt happy
So grateful for john, Chrystal, Mary Alice and weijen. Brave leaders who care. Grateful for Erica's hard work and conscientiousness. Grateful for stew and Sharon who can guide me. Grateful for mom and cathy and their help with home, pups, and family. Grateful for hugs from kids. Grateful for johnnys sense of humor. Grateful for puppy snugs and excitement and love. Grateful for mosie's loyalty and love.
Dorothy
- October 12, 2022
So grateful for my walker, helping me keep my balance as i make my daily rounds
It's enabling me to do what I used to do before fracturing vertebrae without losing my balance

Erica
- October 12, 2022
My husband was more aware of my feelings and needs yesterday than he has been lately. We discussed some of the issues we've had about his short temper and he was noticeably more controlled and sweet last night.
I was relaxed and at ease all evening, we had a nice night.
Dorothy
- October 11, 2022
I am so grateful to be able to see the amazing world around me, the faces of those I love, and to be able to read an endless store of books.
makes me happy every day
Dorothy
- October 10, 2022
She provides great exercise sessions, working on core and all muscle groups, and makes it fun, includes dance moves, and keeps our bodies working better.
My core is stronger and I walk and balance better.

Michelle
- October 10, 2022
Supported me to subscribe to Studioworks and went out twice to get art supplies and put up with me being less than happy with some of the choices and complaining!
I now have a subscription to the course and enough supplies to get started on it. I'm excited about the course and want to get started.
Dorothy
- October 10, 2022
I'm so grateful to be here, and not living alone. If I want companionshiip all I need to do is phone or knock on a door. If I choose to settle in for a cozy read, or putter, I can easily do that. If I want to take a walk, indoors or outside, there is the opportunity. I am so grateful to be where I am.
Makes my life so stressfree most of the time.

Erica
- October 10, 2022
My husband supported me in my weight loss and encouraged me to discount my mother's negative comments regarding my food plan and goals.
His insight and encouragement helped me continue on my food plan and helped me understand that her comments were coming from jealousy.
Michelle
- October 9, 2022
someone in the neighborhood put on Halloween decoration. It is so fun! I stopped to see and admire their decoration.
Fun and exciting.

Luka
- October 9, 2022
I saw a Spoonbill on my ride to work yesterday and again on the way home from work today.
It brought me joy to see these rarer birds living locally, and helped me de-stress
Michelle
- October 8, 2022
cooked delicious dinner today.
Feel warm and nice.