What are you grateful for?
Luz Alba
- October 27, 2022
Hoy doy gracias por que tengo trabajo
me da oportunidad de ganar experiencia e ingresos

Maryann
- October 26, 2022
I successfully stayed off social media today and it was much easier than yesterday when I was tempted many times.
I am more focused and calm, and I accomplished a couple things. I made homemade crackers!
Jsem vdecna za Petu, za nase kamaradstvi a za to jak fajn holka to je a jak z ni citim podporu. Mam ji rada a jsem rada za jeji zpetnou vazbu. A za Moncu jsem rada a Natalku ❤️
Dorothy
- October 26, 2022
The sunrise this morning was glorious, with tree color at its max. Trees silent, waiting, then the first bit of light touched the highest branches, lighting up the golds, then catching the lower branches, turning even bare branches into shining copper.
What a way to start my day!

Erica
- October 26, 2022
I was feeling grateful this morning for my mental health. It may be imperfect, but i feel more grounded that I ever have been in life. I have several challenges, a terminally ill husband, an extreme poverty situation, family with addictions...It's tough most of the time. But I think that it's through these hard times that I have learned to cope and develop techniques to handle this wild ride. It's made me more open and honest but I'm less raw that I was before. I guess I have emotional callouses! And I'm grateful for it all. I can feel deeply, pain, gratitude, peace. And I can still get up and function and adapt and I'm just so grateful for it all!
wisdom

Alexander
- October 26, 2022
They are a friend and a confidant, and that is needed for a healthy psychological makeup.

Maryann
- October 25, 2022
The weather is incredibly beautiful today, as it has been so often this summer and fall. This is one of the nicest summer/fall seasons that I can remember.
I spent more time outside than usual. It feels so good!

Maryann
- October 25, 2022
For 3 days and counting, I am free from social media. So far, it is working: I turn to Thnx4 when I am tempted to doom scroll.
I feel calmer and more optimistic.

Maryann
- October 25, 2022
They let me use their cars for appointments and shopping, and more, if I want. I am more independent this way. I often have to wait until one of them is home, but there is nowhere I need to go most of the time and it works out. Because of my awesome daughter, whom I raised by myself, I do not have to experience the financial anxiety that I used to.
I am free from the expenses of owning a car but I can get where I need to go without taking a bus.

Maryann
- October 25, 2022
I picked up a grocery item for herwhen I was out doing errands .
Happy to give back. She gives me so much every day, looking out for my well-being.
Luz Alba
- October 25, 2022
Me siento agradecida porque tengo una casa donde vivir cómodamente, todo funciona y eso me da la posibilidad de estar bien en este tiempo.
Me da tranquilidad y espacio para realizar todas las actividades que estoy haciendo.
I am endlessly thankful for my students who are smart, open, beautiful, talkative, supportive, funny and I learn from them/with them so much. I am thankful for how friendly they are, that they come to me to talk. They inspire me and I am happy to have them as almost friends. I admire how they think. I love watching them having fun. I love watching them learn. Thank you life for letting me have them in my life.
Made my day. I recalled their faces multiple times.

Desmond
- October 25, 2022
My friends talk to me throughout the day and it's really nice to be constantly communicating with someone. I talked to them while waiting for a doctors appointment and we did our homework together after. I want to do that again today
It gives me something to do and say what's on my mind, because I rarely am 100% myself around my school friends.

Maryann
- October 25, 2022
She made sure that I had opportunity for a lovely afternoon with my granddaughter. The whole family has less time to spend with her since school started, and we all treasure playtime with her. A picture, the sound of her melodic voice, or seeing her at play always brings an instant smile. I am incredibly fortunate to see and hear her almost every day.
I put aside all my projects (and social media) to dive into the world of a 4 year old. This world is intensely focused on the present moment and simple things like acorns or empty cardboard boxes hold fascination and fun.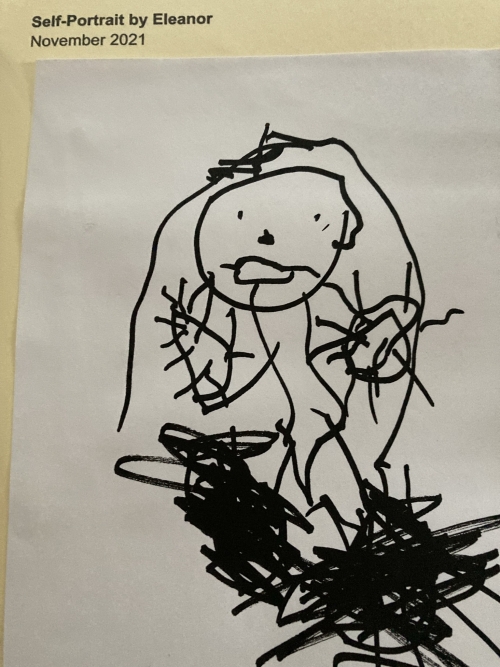 Erica
- October 25, 2022
I'm so grateful to be alive right now, in this time, in this world. The simple little things I often take for granted are nothing short of miracles to other people. The ready access to water on tap, being able to switch on the light to search for clothes (of which I'm grateful to have a closet full), The warmth of my heater in my car on the way in to work. None of these things were available to people 500 years ago, many not 100 years ago. I'm so grateful for antibiotics and modern medicine and the technology that keeps our lives simple compared to preindustrialized man. In fact, many people in today's world are not able to list most of those gratitude's. I am very lucky.
Tap Water, pluming, electricity, modern medicine, automobiles
Charleigh
- October 24, 2022
Help them with relationship issues
Happy to help
Dorothy
- October 24, 2022
I am so grateful for my computer and for access to the Internet. Keeping in touch with family, exploring new ideas, doing the Wordle every day, seeing the latest from the James Webb Space Telescope, taking on-line classes - all open up my world!
Takes me out of my apartment to be part of the world and universe.

Luka
- October 24, 2022
I'm thankful for the services offered by my local youth space, particularly it's social inclusion events.
These events give me the weekly opportunity to meet up and unwind with friends for a few hours.

Maryann
- October 24, 2022
I slept well last night and this morning I remembered to visit thnx4 instead of social media.
I feel calmer, I am wasting less time, and I am quite proud that I am sticking with a helpful and positive commitment.

Christine
- October 23, 2022
Beautiful fall colors and the sunset.
Relaxes my mind.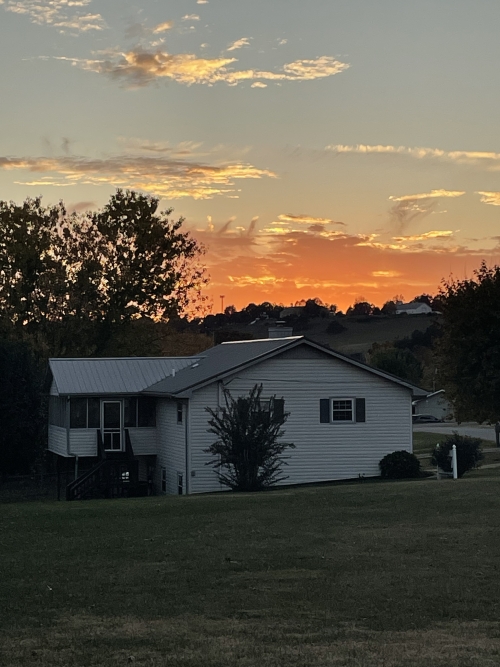 Maryann
- October 23, 2022
Called me and talked with me for a long time.
Reinforced our long friendship and made it clear that a bump we encountered recently is in the past.
Dorothy
- October 23, 2022
The teenage servers in the dining room are so patient and caring, taking such good care of us. They make sacrifices to work here while going to school, but always present a happy face and welcoming smile.









Being surrounded by smiling people makes me feel happier. How fortunate I am!

Cristina
- October 23, 2022
I am so thankful that we have the freedom to worship God without retaliation with our Church family
Filled my spirit
Charleigh
- October 22, 2022
Access to yummy food
Feeling healthy
Dorothy
- October 22, 2022
He takes time to send an email and a photo of something he's been doing every morning.
It gives me something to look forward to each morning, and I feel closer to him.