What are you grateful for?

Sara
- August 4, 2023
I found an app called balance.
It benefits me because it has all types of free mediation. Yesterday being a bad day, balance came in very handy. It helped me calm myself, get perspective, and focus.

Sara
- August 4, 2023
My fur baby let me sleep for a few hours.
I'm always grateful when my 3 legged dog let's me sleep. He usually keeps me up all night and day because he's not comfortable.
We have had 2 good productive conversations in the last 2 days.
It leads to a more productive work environment for both of us.

Sara
- August 4, 2023
My coworker/friend stayed up on the phone with me while I waited for the police to show up, and he talked to me and helped calm me down. I was hysterical.
CR's Actions benefited me because I was alone and vulnerable and he made me calm myself and collect my thoughts and feel more secure.

Sara
- August 4, 2023
I gave my friend CR $60 that I had owed him from the week prior.
When he thanked me and I smiled internally over the phone and I felt happy that he was pleased.

Sara
- August 4, 2023
The hub's helped me feel better.
His actions benefited me by calming me from an overwhelming hysterical situation I had experienced while working
I take a walk through my neighborhood every morning. I try to look all around this beautiful place and get to know the natural beauty of a marsh. Today, I saw many spoonbills and Ibis' lined up on our dock. They were resting and enjoying the morning sun.
It builds my confidence and wonder with nature. One of my goals is to become adventurous outdoors. Every time I have an experience like this with nature, it helps me grow my appreciation of my home. This is my home, my place of belonging, my future.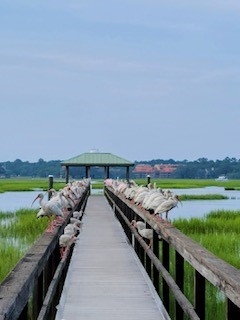 Trusted me with their pet, Oscar. He is great company and I enjoy watching him. They are grateful for someone to leave him with and I am happy to be able to help someone else so they can have a good trip without worrying.
I feel a sense of belonging and friendship that help me so much as I learn to navigate a new place in life.

Sara
- August 2, 2023
I was able to relax alone in a nice hot shower.
It's been so hot and I felt icky from sweating all day it just felt great to get clean, relax, and feel the pounding water on me. It's that time of the month so it felt extra good.

Jasmin
- August 2, 2023
Both our cat`s were with me on the couch to be pet on.
My stress level went down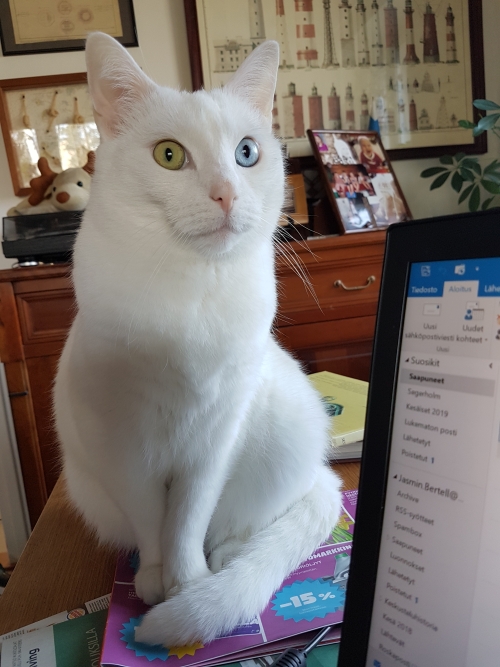 Jasmin
- August 2, 2023
She always remember me in the morning and send me funny quotes and self help ideas.
Made my morning better

Jasmin
- August 2, 2023
I have my own office at work, and it got air-condition. Out side it rains and it is very humid in there.
I am warm and dry, when some co-workers do work out side in the rain.

Sara
- August 2, 2023
My fur babies greeted me at the door when I got home from a hard day at work.
Their actions benefited me because they made me feel loved 😍. They made me happy again.

Sara
- August 2, 2023
CR left my money for me at my worksight.
CR's Actions benefited me because I no longer had to go pick it up or wait til it was convenient.
I feel a sense of belonging. I moved 2 years ago to a place where I didn't know anyone. I was embraced by the community. I found life long friends and wonderful neighbors. When I walk around the neighborhood, people say hello and know my name. It's something I've longed for all my life.
Asked to schedule a session during regular hours because he got time off even though he didn't really need the session. Usually, he comes in on the weekend so coming during regular hours would be a great benefit to me.
Coming in during regular hours rather than coming in on the weekend would free my time. It was a great gesture, however, he really doesn't need the session yet so we didn't schedule it. I very much appreciate the effort and thoughtfulness involved.

Sara
- August 1, 2023
I was grateful for the distributor owner being kind enough to agree to my terms on a loan I had taken from them previously.
These actions benefited me because if he had not agreed to the terms, I'd have lost my job because I couldn't afford the gas and maintenance on my car to attend to my responsibilities.

Deidre
- August 1, 2023
I went into my state of the art office building
It gives me a sense of pride and belonging
I just found out I won a raffle at my convenience store--a slice of pizza and a fountain drink.
It is small, but I am having a rough day and it was a nice interruption!
I've come up with a good idea to work out my Abs since my right knee was hurt weeks ago.
It works very well for promoting bowel movement.

Sara
- July 31, 2023
I gave my hubby the last bit of spending money that I had.
I felt relieved he was OK that I had used almost all of his cigarettes but gave him money for more.

Sara
- July 31, 2023
I ran out of cigarettes. I'm trying to quit smoking so I remembered I had patches. I put a patch on so I didn't go nuts and get furious.
Running out of cigarettes and having a nicotine patch benefitted me from spending money $ I didn't really have. Plus it kept me from dwelling over wanting a cig and getting angry and going crazy.
the sun
makes me feel good

Sara
- July 30, 2023
I felt grateful when my Hubby moved the laundry along, folded my clothes, and hung my shirts, etc.
My hubby's Actions benefited me because I no longer had to make the time to do it.

Sara
- July 30, 2023
This person spoke to our distributor and wad able to send 40$ for me.
These actions gave me the opportunity to work today and tomorrow.