What are you grateful for?
Arlinda
- December 15, 2021
Cooked up food in the freezer in individual portion sizes (dal and soup)
makes meals easier to put together

Denise
- December 15, 2021
This was my student who told me she made an extra thank you to me in her video presentation (which I do not grade so would not see). She thanked me for being an awesome professor and encouraging her through many tough times.
Warm all over...one never knows what kindnesses students are able to absorb when they are so stressed out.

I Sent a note back telling her how much I appreciated her acknowledgement...and then offered her more support after she graduates

Margaret
- December 15, 2021
I am getting pedicure w my daughter for her 23rd birthday. I am so grateful for this time and this relationship.
Love.
Leigh
- December 15, 2021
Took a leadership role in the PTO of my son's school - the school's administrator told me 'thank you for your leadership'.
Very appreciative and appreciated.

Sabrina
- December 15, 2021
I'm grateful for accepting my first travel assignment and the new opportunities and experiences that await me!
This contract will allow me to pay off a substantial amount of debt, the opportunity to work with a new population, and live closer to my best friend for the first time in seven years!
Gilda
- December 14, 2021
After nearly a year of negotiations with my research IRB I was notified today that I may proceed with my study. I've learned so much along the way, and my patience with the process has really grown.
This is a concrete marker that my PhD process is moving forward and that I will make it to completion.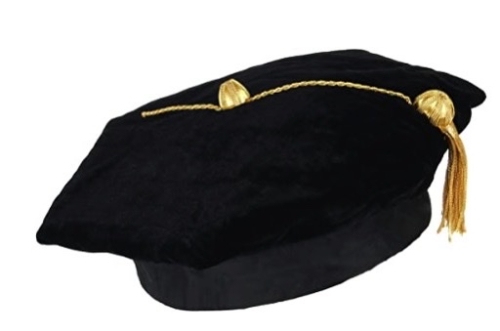 Miriam
- December 14, 2021
I am grateful for all of the rain we've received the last couple of days. I hope and pray that the water went to all of the places it's needed most.
And, I'm grateful that today when I woke up the sun was shining, the sky was clear, blue.

Christine
- December 14, 2021
I have a new boss who showed up and offered me support in my new role.
I felt supported and confident in my abilities, and in hers.
Magdalena
- December 14, 2021
Philip
- December 13, 2021
Journal of my favourite things last few days:
listening to xmas music eating choccies and decorating tree with Simon

- pushing myself a bit harder on run/ walk

-appreciating the moment and sunshine reflecting off the Fraser River

- stopping for a coffee and savouring the taste
- shopping for Simon xmas gifts
-having time to myself to have lunch

Meeting with workmates for lunch

Making cookies and listening to blue note jazz classics
Darrel
- December 13, 2021
I will forever be grateful for my students and parents.
I was not expecting as much gratitude from them as I have received.
On Saturday my rage got the better of me and I lashed out at someone who was undeserving. I have apologized and begun to make amends for my actions, but it does not clear me of having erupted in the first place. I am human, every now and then my emotions get the better of me. Whenever they do, I tend to feel emotionally low for days on end (until I feel that I can forgive myself for the damage I caused when I became mad). My students and parents have helped me feel less bad in a time where my mental state is not in the best shape.

Teressa
- December 13, 2021
Free medium latte at McDonald's today.
Got me out of the house and made me feel good.
Hirene Grace
- December 13, 2021
I feel grateful for being able to wake up every morning and for the trips I took, for my friends, for my experiences and for all the people around me who hav always been there for me. I am grateful to kind strangers I meet along the way as well.
This made me feel more blessed
Samiha
- December 13, 2021
My friend made me breakfast
I ate so I finally got energy.

Carina
- December 13, 2021
Understand me laugh with me
Positive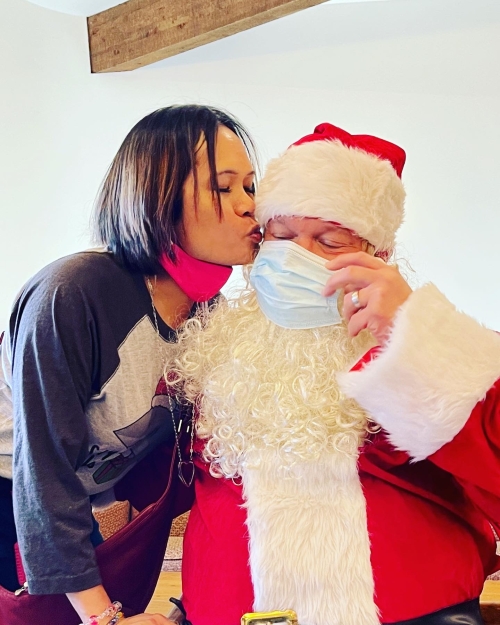 Carina
- December 13, 2021
Understand me laugh with me
Positive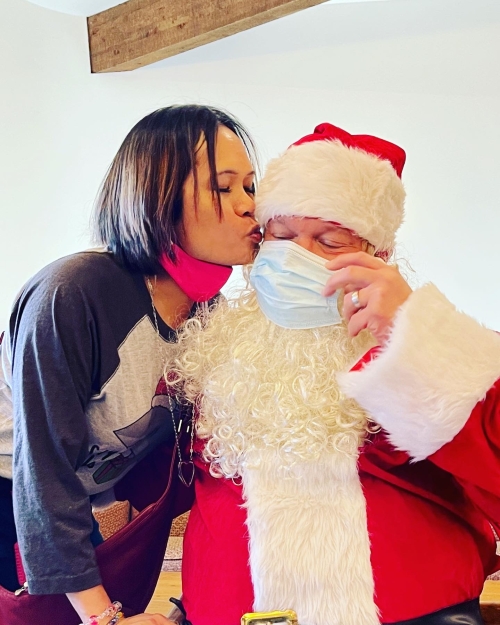 Mona Lisa
- December 13, 2021
I am thankful for the half dozen beautiful deep pink roses!
Each time I look in the direction of the roses it makes me smile and as I walk by I take a whiff of the roses' scent
lorene
- December 13, 2021
I am happy than my family is healthy
I am grateful to have a good and strong body

I am happy that my cousin will have a baby

I am grateful to new oppoturnities is offer to me in my professional live

Natasha
- December 13, 2021
I bought a high quality paleo salad for lunch. It was delicious. I paid too much but it was fun to enjoy and savor it regardless.
I felt special and well taken care of by myself.
Joanne
- December 13, 2021
I am grateful for my husband's health and that he continues to recover from Neurosurgury.
It made me more grateful for good health and for friends and family support
Miriam
- December 13, 2021
I am so very grateful for A, my mom, my dad, Duncan, Erin, my doctor, and my 2 kitties for helping me stay positive, for supporting me, and loving and caring for me after I was in a major car accident last week.
It helped to remind me that I am cared for and loved.
Nathan
- December 13, 2021
I used my Xbox and played with my friend.
It made me happy and I had fun.

Margaret
- December 13, 2021
The experience of teaching bereavement class today
I challenged myself.
I got to give back.
I was very grateful for my portable charger today. My phone was about to die but I had it with me and I was able to charge my phone. It was great

This benefited me because I was able to use my phone to contact my friends and meet up with them


Michael
- December 12, 2021
He created an intimate 3-person social gathering in which I was finally able to be my whole self for the first time in a long time.
I've been feeling only allowed to be partly me in many gatherings lately, but at this one my whole self was welcome – complexities, ambiguities, and all.