What are you grateful for?
My friend helped me out with our project
I was able to complete our assignment and understand it.

Sebastian
- March 10, 2023
I'm grateful for the gift my girlfriend gave me today in the morning
It benefited me because it's something I needed.

Zaniya
- March 10, 2023
My medical Teacher, Mrs. Foster, gave me cough drops
My coughing has stop and has allowed me to focus on class rather than me constantly coughing non stop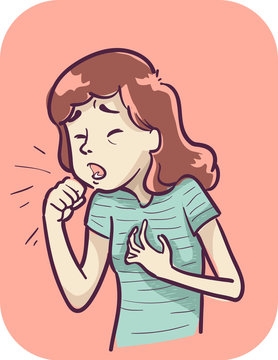 My cousin helped me out with some school work.
They helped me not be as stressed out.
chastity
- March 10, 2023
i have volunteer hours to a baseball game
i get double volunteer hours for bringing a chaperone.
March 8
There was a line of traffic but I still made it to my doctor's appointment on time
I wasn't late to my appointment
I attended a hospital visit with my family and family friends.
I felt sad because of the context.
Today I have been complimented by my shoes and someone was telling me how they would buy the shoes if i made them on because they look really good.
This benefits me because I can start making a side hustle.
me siento agradecida con una companera que en clases me vio perdida y me explico la materia y me ayudo con la tarea
m benefiico ya que sin ella no entenderia nada
I was walking home with my brother and sister when this nice girl offered to give us a ride and dropped us off.
It was kind of her and benefited us as it was extremely humid and her car was air-conditioned so overall nice.
Samantha
- March 10, 2023
I feel grateful for waking up early this morning
This made me have time to eat breakfast and get ready in time
I felt grateful that my grandma took me to my favorite restaurant.

it made me happy to spend time with her today.
My aunt called to check up on me.
It made me miss her and my family in California
my mom had my snacks ready to go for school today. I dont ask for help i always do it myself but today she woke up earlier than me to get my things ready for me.
i got extra sleep and i felt happy because my mom did a little thing for me but it made my day.
3/9
i was ordering my food at mcdonalds and the person in front of me was off 5 dollars to get their kids food so i gave them 5 dollars so their kids can get their food.
i felt happy that i could help them out
I was helping out my friend by giving her advice about a boy situation
I felt special because she decided to take my advice and it helped her a lot
My mom came home early with food.
I was starving after school so this made me really happy
My dad brought me chinese food.
I felt very happy my dad brought me chinese food.
I help my mom with the groceries all the time but a couple of years ago I also started to organize both refrigerators.
Good because I know I helped her out
I took my friend home stayed with so we could help each get school work done.
I felt good because she got a lot of work done

Jayda
- March 9, 2023
My boyfriend gave me crackers for a snack before my race today.
I am able to feel nourished before and after my race today.
My 4th period teacher let me finish my vet assignment so the assignment wouldn't be late and end up getting late credit
I finished and did not get late credit
Offered me $100 to watch her dogs

I get paid and see dogs YAYYYYY

Jacob
- March 9, 2023
invited me to a play with a family member of his. The play was last night, and I really enjoyed it.
This play was very good, and brought up a very important societal issue. The 3 of us took part in the post-production discussion.
i missed the bus so my grandma payed for my uber so i could go to school