What are you grateful for?

Kimberly
- June 14, 2022
My daughter was extremely supportive of me this weekend.
Her help for our party was indispensable-especially going out to pick up things we forgot. It made everything so much enjoyable for myself and enabled me to complete what I wanted and have fun.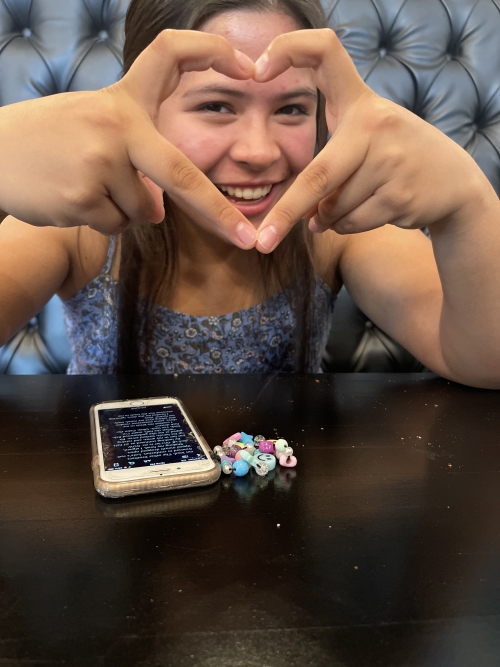 Maureen
- June 14, 2022
The family cabin in Canada - beautiful lake, trees and nature
Frees me from the stress of normal conditions and enables me to soak up nature

SALLES
- June 13, 2022
Keep calm and smiling in a specific place, for specific event
I still don't know
I feel grateful for my roomies finding people they can be intimate with.
Seeing how healthy relationships work.
acesso a fazer exames complementares
Consegui nomear o que meu corpo tenta me avisar
I feel greatful for my job and waking up each morning. I was happy for a text from Marlon and Anson
Makes me greatful

Maureen
- June 13, 2022
Jim spent the day with me. We were outside and having fun!
This made me feel loved.

Kimberly
- June 12, 2022
So grateful for my coworkers that showed up to pride today as well as my family. Today they helped me actualize the reality that I want to live.
They made my experience more memorable and celebratory. They publicly stood up for an inclusive Sutter. They celebrated the marginalized.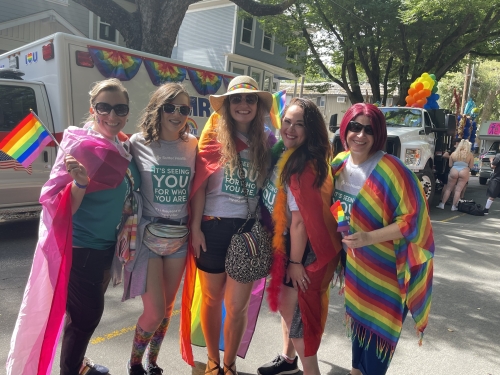 Jacob
- June 12, 2022
About a week or so ago my father brought over a hutch which he built for me. He screwed it onto my kitchen table.
He did a very nice job on the hutch. Now I have more storage space in my kitchen, which I desperately needed. Thank you Dad!

Maureen
- June 12, 2022
Taking me fishing and working the trails with me
This made me feel that I mattered and what I want to do is important too

billy
- June 11, 2022
I installed our bidet and it went well!
Thankful it wasn't a long and painful process.
Helped them with their dog and house while they went on vacation
Good, feel like I could always do more.

Michelle
- June 11, 2022
My sister Molly is putting together the book for my moms birthday. She is putting an enormous amount of effort into making it special.
We are going to have something to give my mom for her birthday which will help me feel relieved.

SALLES
- June 10, 2022
He recognised that I have a wonderful power ! (or how smiling in a supermarket)
Une virgule de légèreté pour deux inconnus
After a slightly frustrating start today was a good day.
I have achieved the external activities for the weekend and am relaxed after some peaceful parts of the day and solving one or two problems.

SALLES
- June 9, 2022
I drived my neighboor and her son to hospital. Not easy by transport.
I thought People are more important than petrol's prices
spending time with family
making memories
perceber minha autonomia e independência para fazer atividades de vida diária
consigo "funcionar"

SALLES
- June 8, 2022
An old friend offered to me an amazing tee-shirt. Funny, feminist, fabulous ! A FFF one !
Sunrise and smile

Brady
- June 8, 2022
My wife and I had a conversation where we apologized to each other for something small that happened earlier in the day. It was little, but it made me feel way better.
It helped me feel lighter and more at ease.

billy
- June 7, 2022
In the midst of some pretty rough situations with friends and other stress, it was a wonderful thing to see the children so delighted today after work and playing and dancing.
Reminded me that life is both sad and happy, even simultaneously.

SALLES
- June 7, 2022
I achieve to write book upon "being positive" ! A long and passionate work !
I learned a lot upon my brain... It'll be ++++ for long...

SALLES
- June 6, 2022
Thanks to my neighbor who accompanied me for a walk along the river. Talking, walking, watching ducks... under the sun.
Sharing moment
Praised the dinner I cooked.
Made me feel the time and effort spent yesterday was worthwhile.

billy
- June 5, 2022
I am grateful that Sasha is in our family and wants to be so helpful.
It's his birthday, so we're celebrating that occasion today.