What are you grateful for?

Sonja
- August 4, 2021
To have the lands updated being financially able to do so
Happier to come home and see nice tidy yard house looks great

Patricia
- August 3, 2021
Provided compassionate medical care
Less pain physical and mental
Was kind and listened
Warm energised
She initiated communication with family and entered it into the computer. The communication pathway was hindered by a tech issue on the husband's phone.
She facilitated communication amongst the team.

Minna
- August 2, 2021
I spent evening with my friends and felt so grateful to have wonderful lovin people around me and in my life
I realised how lucky or fortunate I am!
My gratitude goes to my higher power, God. Without God's presence guiding me and my family, life would be chaotic and meaningless. I see God working in my husband's life. XXX is learning more about his father post-hoc, as he works on settling estate matters. His father died in July. My children have found meaningful work and relationships. My father's health is stable at the ripe old age of 96. Life has joys, even when things are sad or scary.
I have hope. Life is joyful. When sadness comes, comfort follows.
Shopped for kitchen items to stock my daughter's new home!
Warm, connected and excited for her new adventure.
The opportunity to sit on the patio and chat with neighbors.
Made me feel connected.
I became Director of the RN Residency Program and am able to influence their transition to practice
Spiritually fulfilling
Arranged coffee and a small gift
made me feel valued

Catherine
- July 31, 2021
Today I took a bicycle ride with a friend all around this part of the SF Bay Area that I recently re-discovered. The sun was shining, the weather was just right, the scenery was amazing, and my friend's company reminded me that I am so blessed to have her in my life.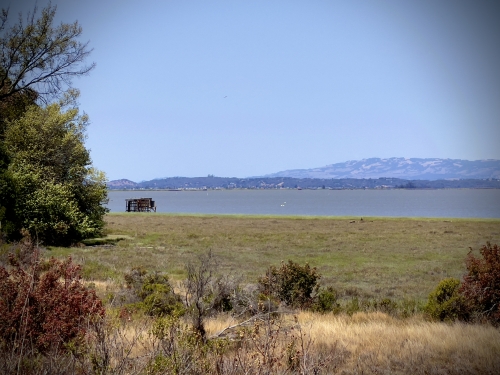 Patricia
- July 30, 2021
Mentoring. Providing direction for a project for next months
Happy. I did the right thing for this student
Listened to their stories and offered education and reassurance
glowing inside and happy and proud

Michel
- July 29, 2021
Today I am grateful for rain.
The way it clears the air, drops the temperature, the smell, the benefit of moisture, and bonus if there's a thunderstorm that accompanies it!
I'm thankful for the laughter and love when I get home from work. My babies always run to greet me with excitement.
I felt reassured that coming home to this group is always the best part of my day

Carol
- July 28, 2021
This dog walking buddy is always so nice and has a very positive spirit. Her kindnesses towards her elderly dog is noteworthy.
She is always a happy smiling face with lots to talk about.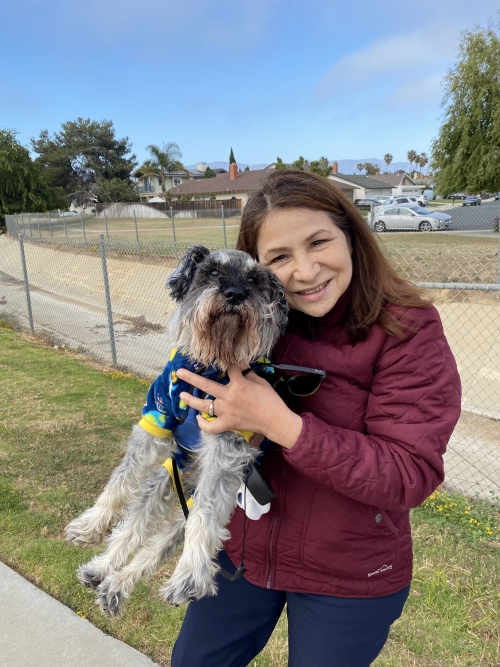 Carol
- July 28, 2021
A group of women that I meet with weekly and whose company I greatly appreciate and enjoy. They are warm, brilliant, happy and a joy to be around. Thank you ladies! 🙏❤️🤗
They always lift my spirits and energize me. They are very supportive of one another and their helpfulness is really fantastic.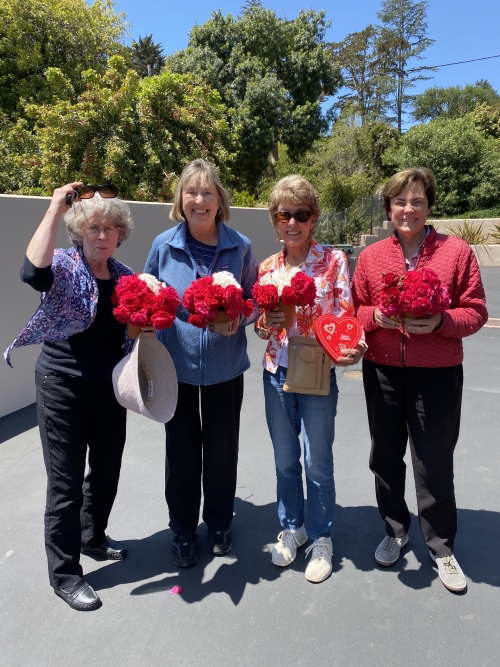 Minna
- July 28, 2021
After long period of heat and drought it's finally raining, so lovely and refreshing!!
- so lovely and refreshing!! I don't need to water the garden ;)

Michel
- July 27, 2021
Today I am grateful for my French Bulldog/Pug Johnny Cash who is always happy to see me even if I've only been out to empty the trash for 15 seconds!
Dogs are amazing and can generally read our moods. They know when we need to be cheered up by their silly antics, or when they just need to sit by our side and nuzzle at our hand. I am so grateful that I can enjoy some pet therapy every day with my faithful, furry companion!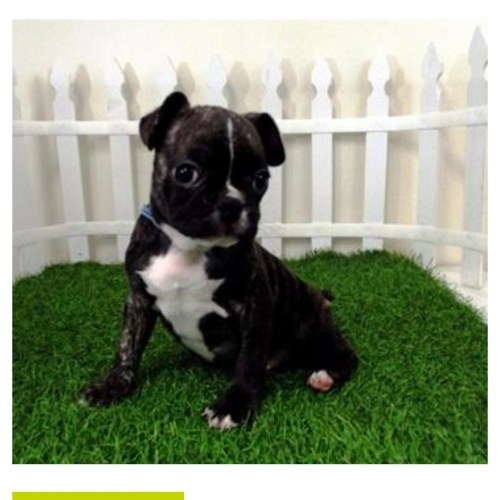 Catherine
- July 27, 2021
Had the opportunity to be out in the town this morning for a video shoot and rode my bicycle all around town for it. The freedom of getting around by bicycle was so freeing.
The early morning "commute," seeing improvements in my city, feeling the air against my skin and seeing things in new ways was invigorating.
Made me laugh during fitness class
Made class better and helps me keep going and trying harder.

Patricia
- July 27, 2021
To go out for sushi with my daughters and Jon.
Makes me feel connected and loved.

Melinda
- July 27, 2021
For understanding, forgiving, and loving me. Showing me compassion and commitment to making me happy.

Michel
- July 26, 2021
My sister is an excellent cook and she made the most wonderful key-lime pie that I was able to enjoy tonight.
I love key-lime pie but I'm not very good at making it. Store-bought just doesn't taste the same as homemade.